"Curraghs: Reflections on a Brief Lenten Pilgrimage" by Fr. Paul Hunter
A Poet, a Painter, a Musician, an Architect; the man or woman who is not one of these is not a Christian.
– William Blake
Blake was fond of such provocations. For me, this oracular pronouncement seems to form a sort of diptych with Karl Rahner's almost equally provocative claim that "The devout Christian of the future will either be a 'mystic,' one who has experienced 'something,' or he will cease to be anything at all." The two seem to mean something very similar, perhaps fundamentally the same claim seen from different angles.
I have returned to these two quotes repeatedly in reflecting on the online Lenten retreat led by Therese Schroder-Sheker, and sponsored by the Cathedral Arts program. I wrote about my hopes and expectations for this workshop in a previous post on this blog (here), and I was not disappointed, though I was certainly surprised more than once.
Early on, Therese shared two insights that laid a foundation for our time together. First, that there are two uses of language: to inform or to transform. I doubt any words can be exclusively informative or transformative, but the emphasis does tend to fall to one side or the other. Assembly instructions for an Ikea desk inform, but – and this is the second insight – the words of poets and mystics transform. Poetry and mysticism invite us to enter the consciousness of the authors.
This, of course, is why a poem cannot be reduced to prose. To say "A man pauses while traveling and becomes strangely absorbed in considering snow falling in the forest" conveys hardly anything of the transformative meaning of the poem "Stopping by Woods on a Snowy Evening," through which the reader herself becomes absorbed in contemplating and attending to the real.
Without prejudice to the value of formal theology and philosophy, mystical literature is equally incapable of being reduced to metaphysical propositions, though theological and mystical reflection should support and nurture each other. As Simone Weil put it with characteristic force "When genuine friends of God — such as was Eckhart to my way of thinking — repeat words they have heard in secret amidst the silence of the union of love, and these words are in disagreement with the teaching of the Church, it is simply that the language of the market place is not that of the nuptial chamber."
All this is a kind of preface, because what I really want to communicate is that the whole time, gathering together with Therese and a small group of fellow retreatants each Tuesday of Lent, was far more transformative than informative. Certainly, a good dose of information was shared, and Beauty formed a focus for our times of reflection together. Still, when a friend asked me what the talks were about I had to reply "It's not that kind of program." I did not leave each session with a folio of facts in hand, still less with any techniques of the spiritual life. But in each session, I felt I was invited to enter and share a particular, poetic kind of consciousness.
Therese encouraged us to consider transformative moments or images, themes that had emerged over the course of our lives. She also shared a number of practices which she encouraged us to make use of, that she has found personally helpful in attending to transformative memories and, in a marvelous phrase, "to feel forward into possibility." There was nothing arcane or occult about these practices – some were as simple as gardening in a prayerful and attentive way. But each was an occasion to cultivate attention in the robust sense which Simone Weil used the term, to describe the mind "waiting, not seeking anything, but ready to receive in its naked truth the object which is to penetrate it."
If prayer demands the faculty attention, however, it also demands the complementary faculty of Imagination – again, in the most robust sense of that term. For Romantics like Blake and Coleridge, imagination was not to be confused with the unreal or with daydreaming. Rather, the imagination is the power by which we perceive and know the deepest reality of God's creation, and further, by which we participate in God's creative activity.
Sergius Bulgakov, a great Russian theologian of the last century, deeply pondered the relationship between Divine and Human freedom. In a musical metaphor, he described all things in creation – especially human persons – as being given a "theme" of their being by God. While the theme is given, it is the task of human persons to expand upon and play the variations of this theme. Humans are given a share in God's creative activity, a freedom to realize God's will in their own genuinely creative way. This means that "creative activity is not something that is merely possible… it is man's duty, God's will concerning him" (Bride of the Lamb. 332). In another analogy, the primordial human call was to tend a garden. The gardener does not create plants, but does cultivate them, bringing out that fullness of life and beauty that is within them. This is human creativity, and is the "task of all natural human kind, called to dress and keep the Earth" (Bride of the Lamb. 322).
Returning to the Romantics, we could say that imagination is that human power which allows us to engage in this task. When we give attention to the world God has created, it is imagination which allows us both to perceive something of the themes God has implanted in the cosmos, and to elaborate upon them, bringing them to fruition. This is why Coleridge could say that the imagination is "the living Power and prime Agent of all human Perception… a repetition in the finite mind of the eternal act of creation in the infinite I Am."
Which brings me, at long last, back to Blake and Rahner. In saying Christians must be poets and mystics neither Blake nor Rahner mean that a Christian must conform to the various stereotypes of poets and mystics that these titles may conjure up. Blake's Christian poet may never put pen to paper, just as Rahner's mystic may never see visions, retreat to a cave, wear flowing scarves, or be possessed of any of the other standard accouterments available at your local Whole Foods Market.™ Nevertheless, spiritual maturity calls for a poetic and mystical way of being in the world.
Of course, mysticism is a notoriously slippery word. As we discussed the nature of mystical language in our retreat, we fell back on a working definition of mysticism drawn from the writings of Bernard McGinn, as "simultaneous experience of loving, knowing, sensing the active presence of God in our lives." This is the fruit of attention, and is indeed a poetic and imaginative way of being in the world.
I once read a quote, the source of which I cannot now recall or discover even by aid of Google, along the lines of 'rhyme is a negotiation between memory and hope.' And so it is for all worthwhile human thought and action. We live between deep memories, our intuitions of the Being of the world, those moments of rapt attention when we perceive a few bars of God's creative themes, and the future age when all those themes will be united into one grand music. Above all, it is in Jesus Christ, the one in whom all things hold together (Col 1:17), that we find these themes revealed. Looking to Jesus the "author and perfector of our faith" (KJV Hebrews 12:2) is an act of Imagination, which allows us to 'feel forward into possibility.' Blake was surely right then, that the Christian life is a poetic life, a life which becomes a work of art, a hymn of praise to God.
There was one image in particular which Therese used, that seemed to hold many of the insights that I gained from this retreat. There was a monastic practice in Celtic Christianity of seafaring as a spiritual practice. Of course, the most famous monastic seafarer was St. Brendan, who may have actually reached North America. Other monks, however, embarked on more modest journeys in coracles or currachs – simple boats made of hide and willow branches. Sometimes, these journeys were undertaken without the aid of a paddle; the monk would simply get in and allow himself to be carried by wind, wave and providence. I do not know how widespread this practice was, but it has certainly become part of the symbolic lexicon of Celtic Christianity.
Therese pointed out in our retreat that the curragh is "a symbol of embarking upon a transformative life changing experience – one can never return to who or how we were prior to the risk. Genuine prayer is also a coracle if we are praying as Simone Weil defined it – prayer as rapt attention. Listening, receiving, waiting, making room for." Prayers, poems and art are our coracles, when given over to God, can be vessels which carry us forward into possibility. They are moments the Divine-Humanity of Christ, the Wisdom of God, calls us forward toward the horizon of the age to come. This retreat, too, was a curragh, and I am grateful to divine providence for providing it.
Mystics & Scientists Online Conference

"Grail Questions: A Reflection on the Work of Therese Schroeder-Sheker and the Chalice of Repose Project"
During Lent 2023 Therese Schroeder-Sheker, founder and dean of the Chalice of Repose Project, will serve as theologian and artist in residence, offering a six session Lenten program via Zoom on Tuesday evenings. I offer the following reflection in anticipation of the program, and plan to offer a final reflection at the program's conclusion in Eastertide. – Father Paul Hunter.
In the first legend of the Grail, it is said that the Grail belongs to the first comer who asks the guardian of the vessel, a king three-quarters paralyzed by the most painful wound: "What are you going through?" The love of our neighbor in all its fullness simply means being able to say to him: "What are you going through?"… Only he who is capable of attention can do this.
– Simone Weil, 'Reflections on The Right Use of School Studies with a View to the Love of God.'
The altogether inimitable French philosopher, mystic and political activist Simone Weil spent much of her brief life (she died at the age of 34) as a school teacher. She argued that the primary goal of education was neither marketable skills nor even good citizens, and certainly not to meet minimum standards of familiarity with prescribed subjects. Rather, the goal of school studies was what she called "attention." Attention became a kind of technical term in her thought, which she distinguished sharply from the sort of "muscular effort" that usually passes for focus. "Attention consists of suspending our thought, leaving it detached, empty and ready to be penetrated… Above all our thought should be empty, waiting, not seeking anything, but ready to receive in its naked truth the object which is to penetrate it." For Weil, love of neighbor and prayer are the great fruits of attention because "Prayer consists of attention. It is the orientation of all the attention of which the soul is capable towards God."
In the Grail legend Weil references, the Grail is the original chalice used at the last supper, or perhaps a cup which caught the blood of Christ at the crucifixion. Knights sought this relic, and some finally made it as far as the castle where the cup was guarded by a wounded King, who could not be healed until he was asked the grail question. Even those who made it as far as the Grail Castle might fail in their quest if they failed to recognize the Grail when it appeared before them. But, if they did both recognize the Grail and ask the wounded king the question, they would receive the Grail and its healing power would work on both the King and the stricken land. Weil reads this as a symbol of how the love of our neighbors may heal and restore, but this healing can only be accomplished by those who know how to ask the right questions.
Attention is a way of knowing that runs counter to some of the most ingrained habits of modern thought. At least since Francis Bacon declared that knowledge is power, we have tended to equate understanding with mastery, technique and control. We tend, as a matter of course, to assume that all problems can be reduced to issues of management that may be solved with sufficient expertise. There may indeed be advantages to such a cast of mind. Still, such an attitude cannot teach us to ask the Grail questions; it does not even recognize them as questions worthy to be asked. But that is the one thing most needful: to ask the questions which heal and bind up, which can renew both soul and earth.
For that, a different way of knowing is required, not the powerful way of mastery, but the disarmed, contemplative, Marian way of knowing that Simone Weil named attention. Our Lady exemplified this way of knowing as the archetypal contemplative, the one who heard God's Word with a receptive heart and brought forth the incarnate Lord; the one whom St. Luke continually shows to us in his gospel as keenly sensitive to the Spirit's movement, beholding and treasuring in her heart all she saw. She did this, even when she knew that heart would be pierced, penetrated, and wounded by such beholding. It is the way of knowing exemplified as well by that other Mary who sat at Christ's feet, while her sister Martha engaged in more obviously practical efforts.
Attention may be evoked suddenly by the appearance of something which exceeds our control and arrests our restless thoughts. Perhaps it is most often evoked by the experience of beauty. But it is also a capacity that may be nurtured by practice, which brings me, rather elliptically, to the work of Therese Schroeder-Sheker. I don't remember now how I first encountered Therese's music or her work with the dying. It may have been a blurb she wrote on the back of a book I was reading about Christian mysticism, or it may have been through reading her lyrical essays in Jesus the Imagination, a lovely, eclectic journal of art, theology and – occasionally- revolutionary politics. After her name came the description "Founder, The Chalice of Repose Project."
The Chalice of Repose. This name conjured images of castles, deep medieval woods, armored knights seeking, finding and losing the grail – all of which appealed to my deep-seated Romanticism immediately. Nor, having learned more about the Chalice of Repose, does it seem that my romantic associations were too far off the mark, because Therese is someone who knows how to ask the grail questions.
The Chalice of Repose Project trains musicians in the palliative medical field of Music- Thanatology, the practice of offering care to the dying through music, which Therese has pioneered. Practitioners use harps, keeping vigil at the deathbed with the goal of "relief from either physiological pain or spiritual suffering" (Transitus 56). Again, there is something deeply romantic about this image, but it is not dreamy, not elevator music for the dying, as Therese takes pains to point out.
Prescriptive music is not a bedside concert, nor is it entertainment, ambient music, atmosphere music, auditory affection, favorite music, intuitive music, jazz improvisation, or distraction therapy. It is a sonic medicine, compounded and customized to meet the needs of the individual. (56)
The proper compounding of this medicine demands a discipline of attention and responsiveness to vital signs and respiratory cycles and more, by which a sympathetic resonance between musician, patient and instrument is established. Playing for the dying patient the musician-clinician "must phrase with the patients, beginning and ending phrases in alignment with their own cycles of inhalation and exhalation. Student interns must learn… how to use major and minor scales, chromaticism, harmony and rhythm clinically, because it is possible to stimulate or suppress body temperature, metabolism or any of the vital signs with the reorganizing properties of sound" (57). This is an active, rather than passive, receptivity. It is a practice that demands and cultivates attention, in order to "make love audible" (83).
Therese describes how the Chalice of Repose Project received its name, which came
…from the heart of quiet and sustained prayer; they were not words generated in intellectual discoveries. Following this, I saw-experienced a beautiful lily, with translucent petals and trembling veins, exuding an exquisite fragrance. The work with the dying was well underway. It had already permeated my imagination and soul and it was easy to recognize: "…That's how we could be when tending to the dying, like that lily…" We could be open, like a chalice, translucent, with an embodied stillness or repose. (Transitus 74. Emphasis in original).
Reading these words I cannot help but think, of course, of the Eucharistic chalice and of the Grail, which I take to be a kind of mythic image of and reflection upon the meaning of the Eucharist. It is in the Eucharist that Christ makes himself completely and most intimately available to us, and in the Eucharist that we are united to both God and our neighbors, "For we being many are one bread, and one body: for we are all partakers of that one bread" (KJV 1 Cor 10.17). Each one of us who receives Christ in the Eucharist, becomes a vessel holding Christ within our very hearts.
But equally, we also receive and carry each other, fellow communicants, because it is the same Christ who dwells in each of us. We cannot receive the incarnate Lord without receiving his people. This is why Saint Paul warned the Church in Corinth that if we take communion while failing to love our neighbors, we also fail to 'discern the Lord's body' (1 Cor 11.29). It is entirely possible to make it all the way to the Grail castle and yet fail to recognize the mystery in front of us – the mystery of Christ present in his people.
When we do recognize that mystery, however, we become ourselves healing vessels of his presence, carrying one another in our hearts and bearing each other's burdens (Gal 6.2). We can become "open, like a chalice, translucent, with an embodied stillness or repose" that welcomes our neighbors with all their wounds.
Therese's work with the dying is certainly Grail work, but I see the same qualities of attention running through all her work, whether keeping vigil at a deathbed, writing to address the abuse crisis in the Church, or even reflecting on the spiritual labor of keeping a garden.
Therese describes this practice of attention simply as beholding. "Whether in silence, in speech, at harp, in prayer, working inside or working outdoors, beholding is the entree. Beholding builds a metaphysical ark, a currach for earth, air, fire and water" ("Garden Gate" in Jesus the Imagination. vol 4. 37). Yet another Mary, Mary Magdalene, shows the power of beholding.
The Magdalene was with Jesus at the Cross till the very end, and… she saw Him, the Risen Christ, pre-dawn on Sunday morning, in spring air that is quivering in the fragrance of blossoming trees… a distracted or preoccupied person would not be able to notice someone standing nearby, in spirit, nor would he or she have been able to receive his or her humanity mirrored back as an archetypal gardener engaged in manual labor" ("Garden Gate" 46-47).
For this reason, I am so grateful that Therese will be leading a Lenten program at the Cathedral of All Saints. In conversations preparing for this program, Therese has made it clear that this will not be a course in Music-Thanatology, or even in contemplative musicianship. In these conversations we will explore the spiritual power of beauty. Even as a person with no ambition to become a music-thanatologist, I believe Therese is someone from whom I can learn to ask those Grail questions a little more faithfully. And coming to Easter, perhaps I will not be too distracted to notice the Risen Lord standing beside me.
Art of Dying and Living: An Exploration of Life, Death, and the Afterlife Online Conference — March 23-26, 2023
with Grandmother Maria Alice Campos, Deepak Chopra, Dr. Nida Chenagtsang, Terri Daniel, Henry Fersko-Weiss, Matthew Fox, Joan Halifax, Andrew Holecek, Richard Martini, BJ Miller, Frank Ostaseski, Paulo Roberto Silva e Souza, Therese Schroeder-Sheker, Jai Dev Singh, Robert Thurman, Marianne Williamson, and Alberto Villoldo
It is our pleasure to invite you to join us in Tibet House US' 2023 online conference and practice retreat, The Art of Dying and Living. This conference is a new incarnation of a powerfully transformative series of events we launched with the New York Open Center 20+ years ago, which introduced thousands to the profound exploration of the realities of death and dying as the doorway to living ever more vibrantly in the precious moments of life. Last year over a thousand people joined us for this interactive online conference, and we anticipate even greater turnout this year.
In these turbulent times, when we are all confronted by social violence, an epidemic of suicides, overdoses, war, famine, immigrants falling by the wayside fleeing unlivable countries, and the ever increasing series of natural disasters, it is highly fortunate to draw on worldwide wisdom cultures to learn more about death and dying with a view to enhancing our living and thriving and reaching out to others facing loss of life, loss of loved ones, and the sheer scale of planetary dangers.
Over these four days online together, you will hear from the following leading speakers: Grandmother Maria Alice Campos, Deepak Chopra, Terri Daniel, Henry Fersko-Weiss, Matthew Fox, Joan Halifax, Andrew Holecek, Richard Martini, BJ Miller, Frank Ostaseski, Paulo Roberto Silva e Souza, Therese Schroeder-Sheker, Robert Thurman, and Alberto Villoldo. These renowned presenters will share visions and teachings and lead practices drawn from spiritual wisdom, scientific insight, and time-tested experiential methods of dealing with death and dying that immeasurably enrich the lives of those facing death, as well as those facing bereavement.
We will explore ancient and modern understandings of the art of dying and living through the lenses of different spiritual traditions, including Tibetan and Zen Buddhist, Christian, Hindu, Judaic, and Shamanic. Study the nature of death as part of life. Teachings and practices will be woven throughout the conference to help us contemplate our own life and death more fully. Experts from the field of care giving and bereavement will bring support to those who are caring for those at the end of life or grieving for a loved one.
We will explore the relevance of psychedelics to our understanding of death and dying as well as rituals at the time of death and immediately after death, including sky burial, green burial, and cremation. We will learn about different modalities now increasingly being employed to improve the experience of dying, from meditation and bardo yogas to sound healing and the sacred use of psychedelics, and we will even discuss highly controversial topics such as euthanasia and the recent Tibetan tradition of body-immolation.
To learn more about this online gathering and to register, please visit Menla's website: 
If the presenter's website is indicated, click on the photo to visit. 
 Four Days of Live Online Teachings with Access to Replays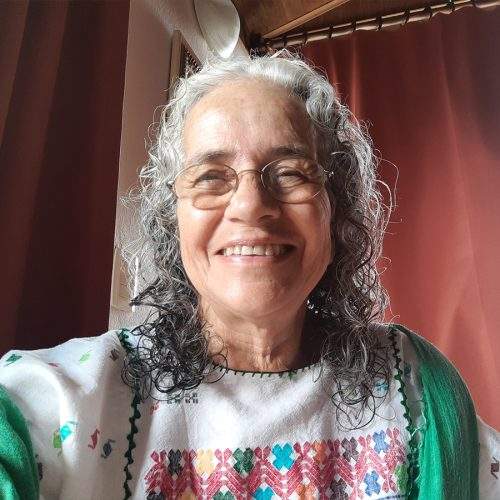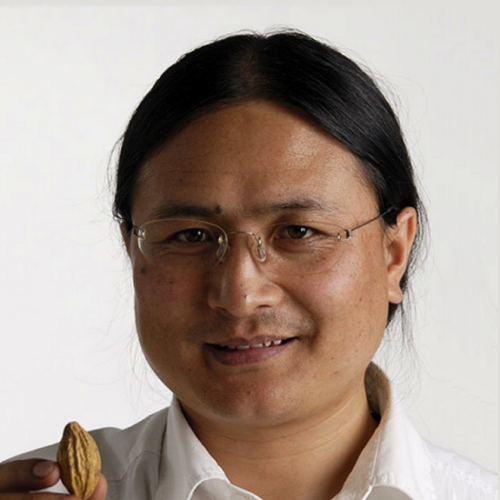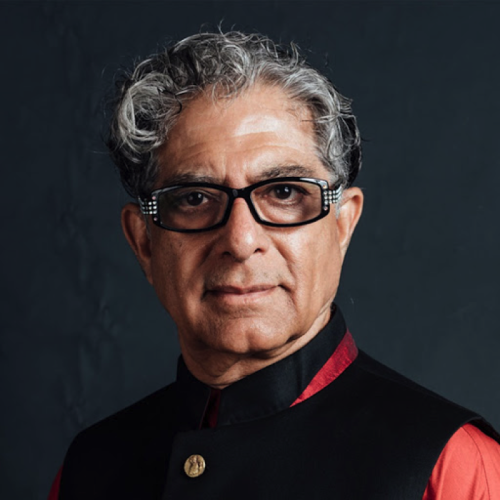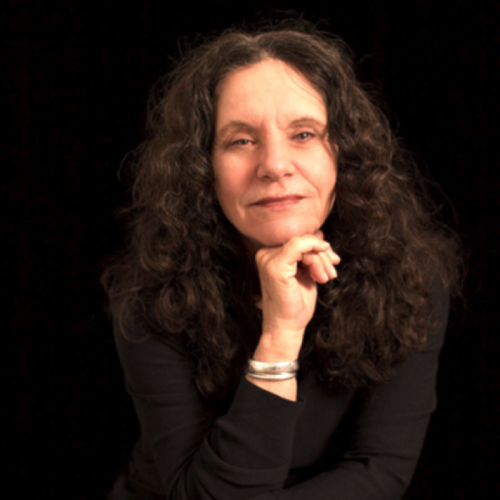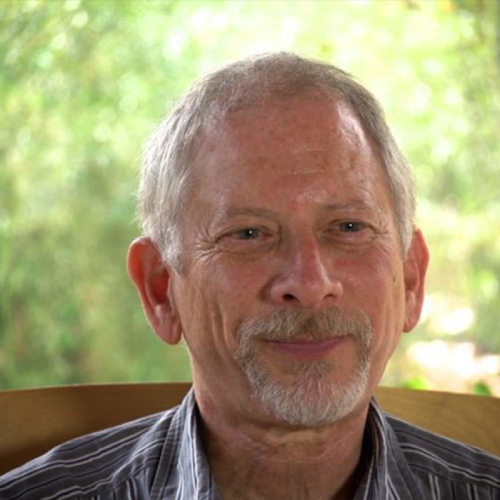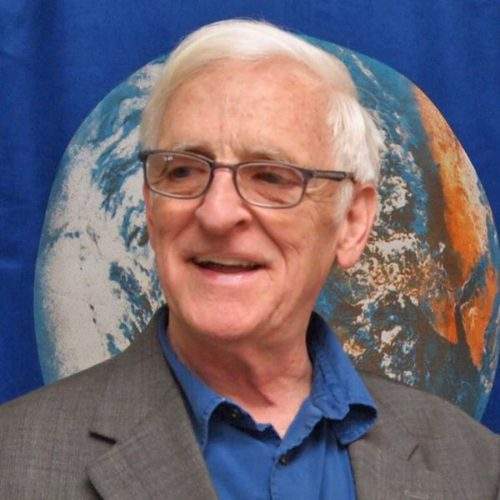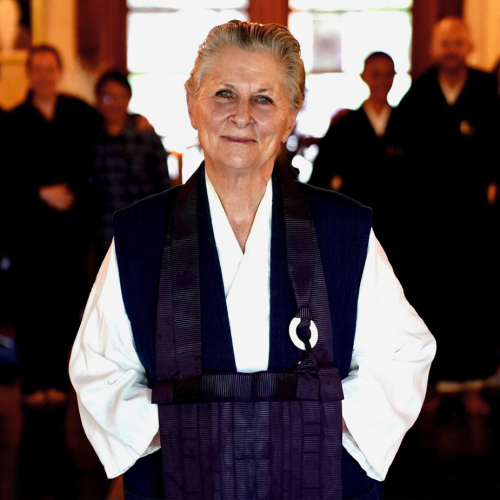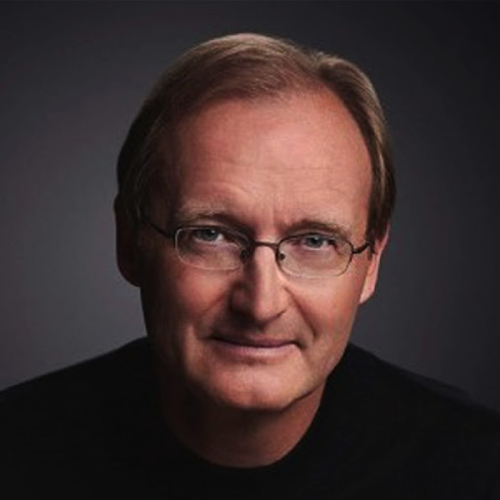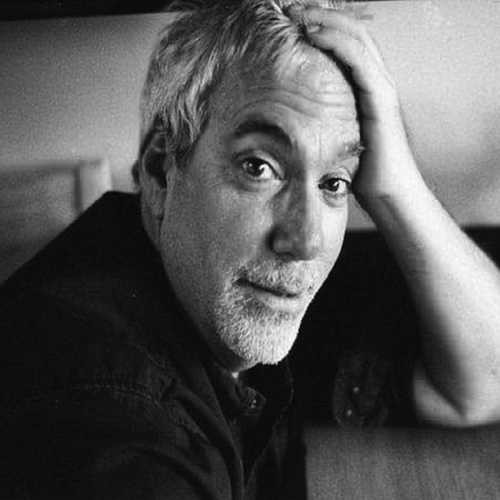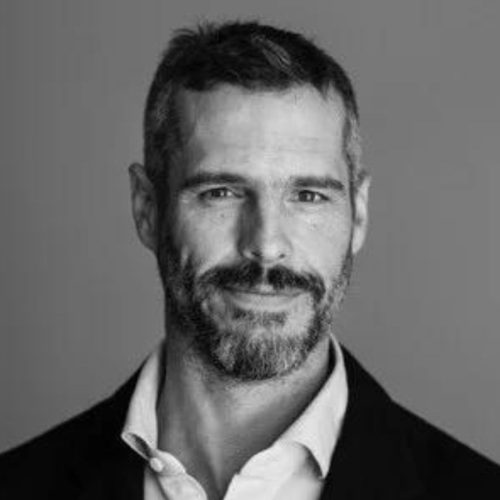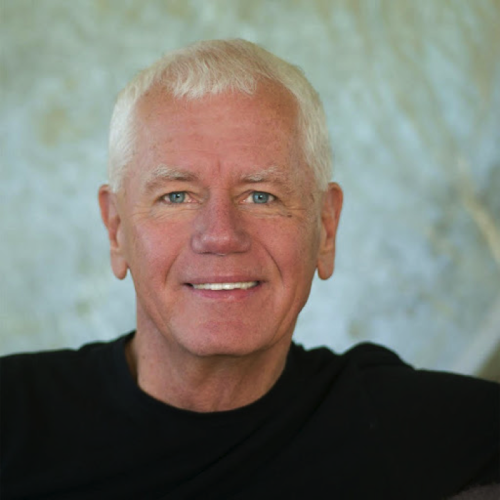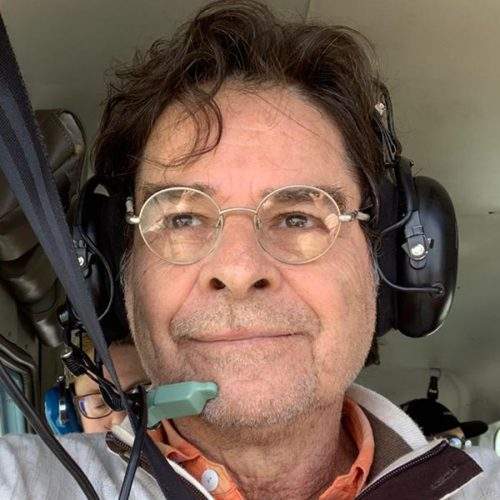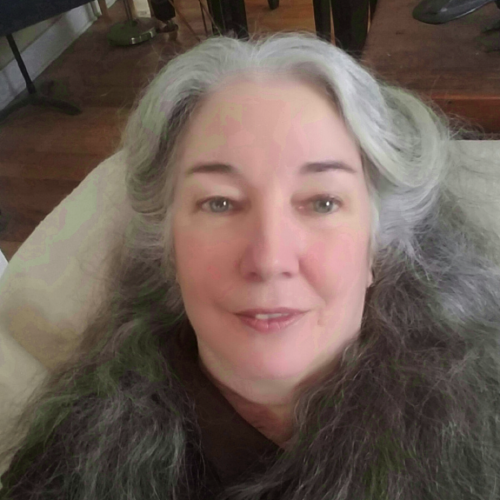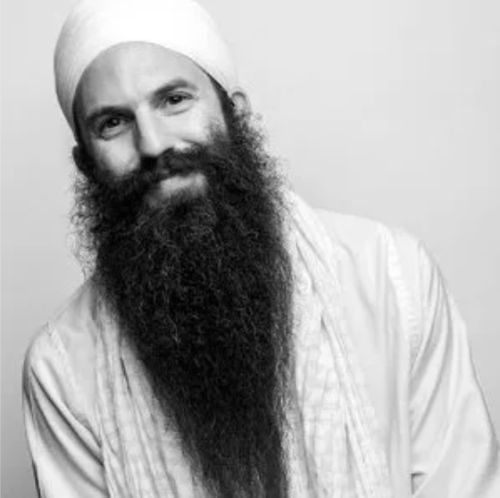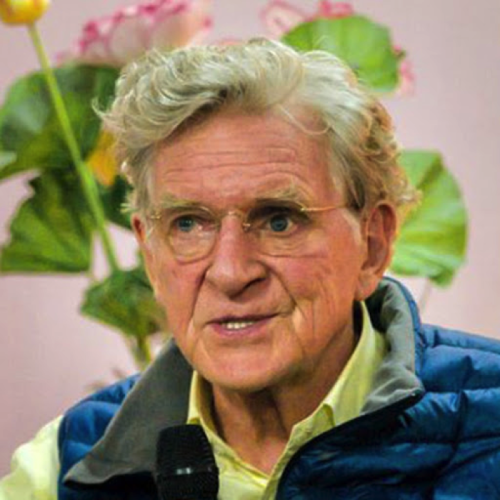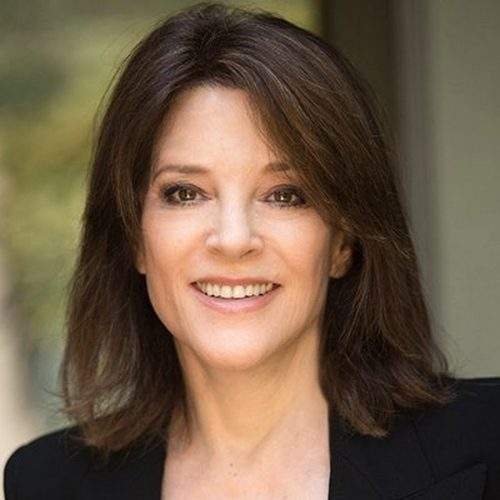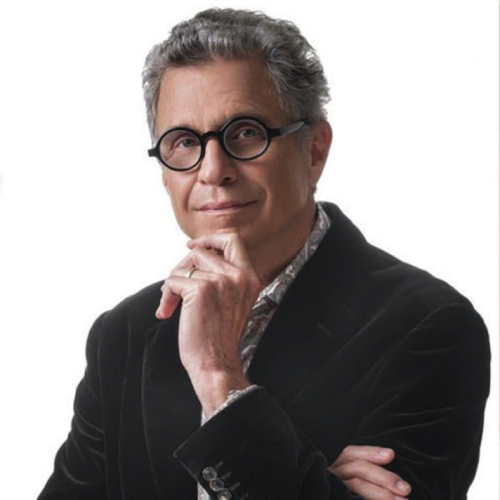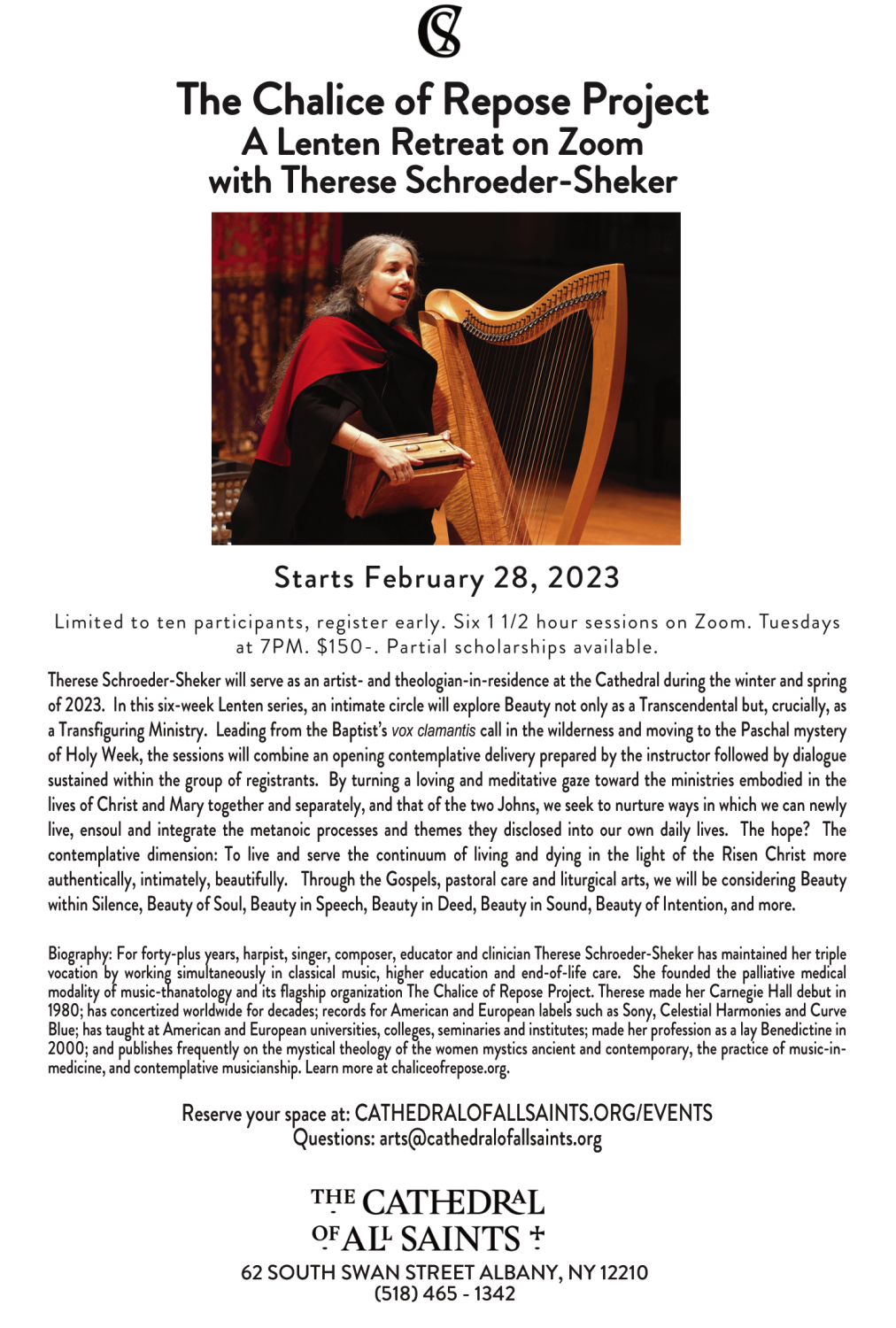 Therese Schroeder-Sheker featured in The Honest Broker
Substack newsletter by Ted Gioia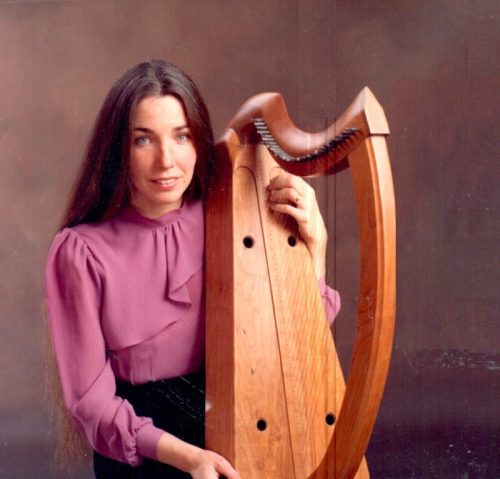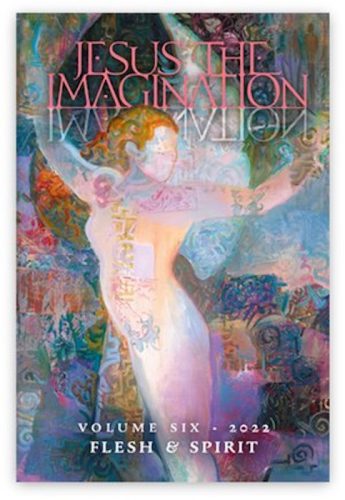 —A CD subscription series for students enrolled in either of the two main educational programs offered through the Chalice of Repose Project. Please return to this page in March, 2024 for update.
—A Therese Schroeder-Sheker (voice and harp) and David Darling (cello) EP CD recording released by Curve Blue in Boulder. This features pieces recorded at the Benedictine Monastery at Snowmass. Please return to this page in November, 2023 for updates about the release.
Previous Events & Articles
Recommended: IOCS International Conference 2022—"Pavel Florensky for the 21st Century"​
Therese Schroeder-Sheker on Her Friend, Christopher Bamford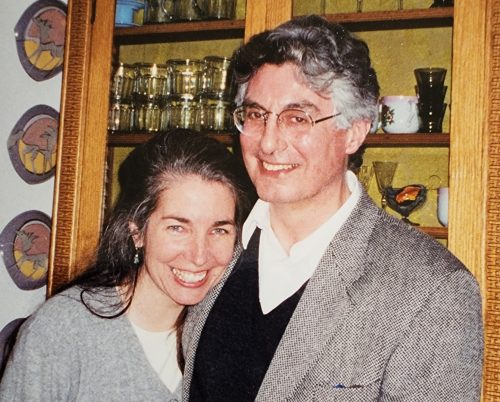 Please visit this link to read the June 17th memorial piece Therese wrote for Christopher Bamford when he died.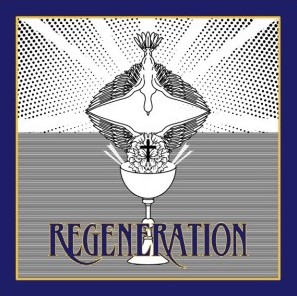 Art of Dying and Living: An Exploration of Life, Death, and the Afterlife Online Conference — February 24-27, 2022
with Dr. Eben Alexander, Sierra Campbell, Dr. Nida Chenagtsang, Deepak Chopra, Dr. Terri Daniel, Joan Halifax, Andrew Holecek, Lucy Kalanithi, Jussara Korngold, Simcha Raphael, Richard Martini, Dr. Gabor Maté, Frank Ostaseski, Mingyur Rinpoche, Therese Schroeder-Sheker, Robert Thurman, Alberto Villoldo, Henry Fersko-Weiss & Jessica Zitter
This is THUS | Menla's new incarnation of a powerfully transformative event Tibet House US launched with the New York Open Center 20 years ago, which introduced thousands to the profound exploration of the realities of death and dying as the doorway to living ever more vibrantly in the precious moments of life.
Over these four days together online, renowned presenters will share visions and lead practices drawn from spiritual wisdom, scientific insight, and time-tested experiential methods of dealing with death and dying that immeasurably enrich the lives of those facing death, as well as those caring for the dying and facing bereavement.
To learn more about this online gathering and to register, please visit Menla's website: 
Four Days of Live Online Teachings with Access to Replays
If the presenter's website is indicated, click on the photo to visit.